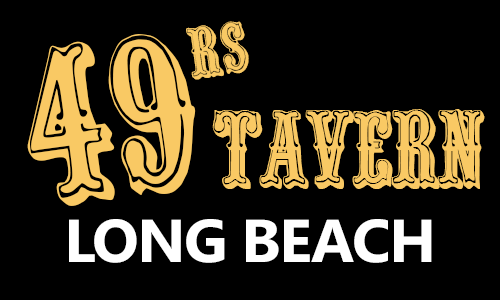 49rs Tavern
Now under new management, the 49rs Tavern has was established in 1958.
The decor is 30's to 50's old beer advertising all original.
We serve the Best Burgers in Long Beach. However, we now have Turkey Burgers, Southwestern Veggie Burgers, Wahoo Burgers, Chicken Sandwiches and on request will make salads.
5660 E Pacific Coast Highway
Long Beach, CA 90814
562-494-4449